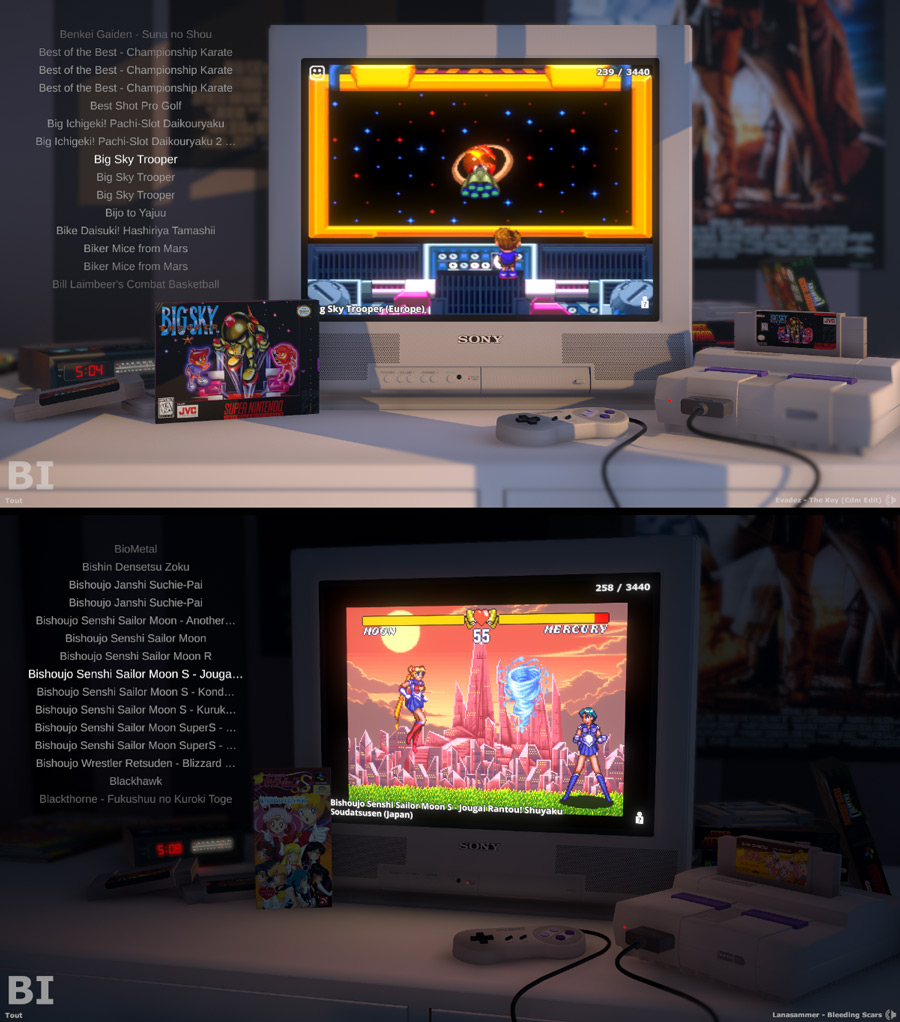 [New] MySNES theme.
[New] 'Menu' window with shortcuts to all other windows (default key: m)
[New] 'VJ One' screensaver.
[Improved] (mGalaxy_Runway) Import from 'Medium' images (e.g. cartridge stickers)
[Improved] Controller window: keys combination (like Ctrl-A) are now allowed.
[Fixed] The local music play is now working when no internet connection is available.
More info and download on
http://www.mgalaxy.com