New and updated in this release:
? ?nplayers.ini? support added.
It lets you know how many players the game supports and if it's simultaneous play or not.
? ?Menu? window updated with 'nplayers' based filtering.
Check the number of players and if you want to play simultaneously or not.
? New shortcut key to quickly switches ?Only show favorites? ON/OFF
? New "Top 10 & Last 10 played" window.
? ...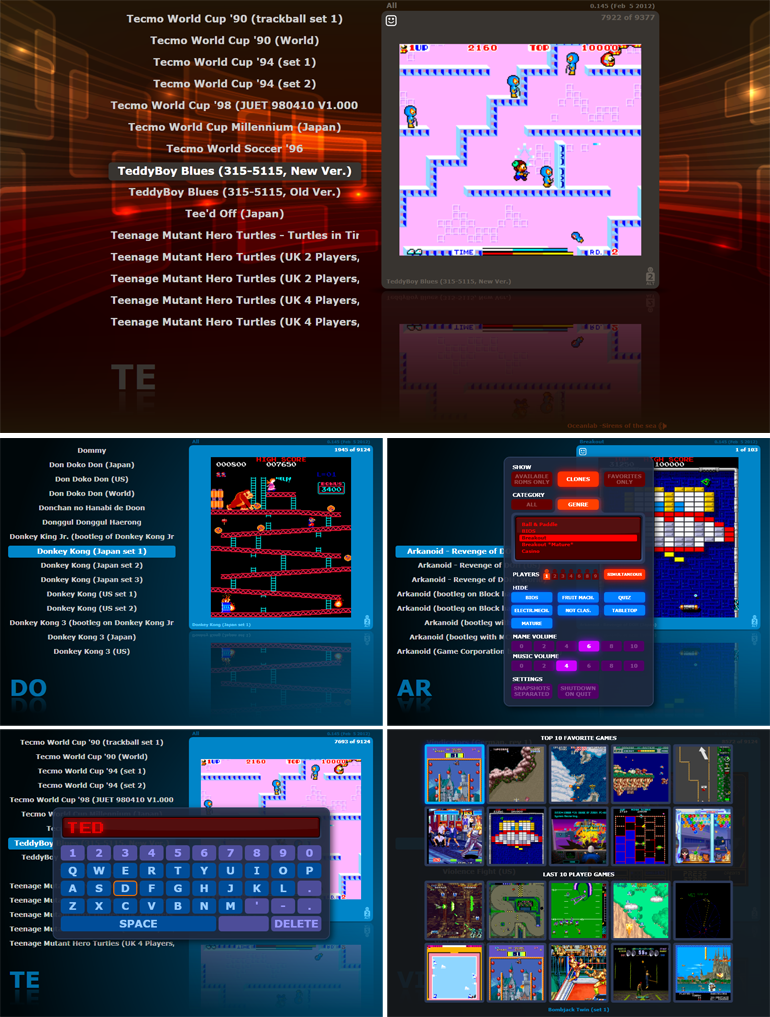 Spread the news !!
More info and download on
http://www.mgalaxy.com